If you would like to license an image on this site for editorial or commercial use, please read on. If instead you would like to buy a print of an image on this site, please go to the purchasing prints page.
Licensing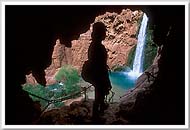 Any use of these images, for example by a business or other organization, requires a licensing fee. See the fee guidelines below for more information.
Images can be provided to you in high resolution digital format, or as original 35mm color transparencies (if appropriate). Please contact Seth for more information, or with your stock photo research request. For price quotes, please describe your intended usage. For example, in what places do you wish to use the image(s)? How prominent will the images be (e.g. cover photo, 1/2 page inside, etc.)? How many copies will be printed, if applicable?
Existing clients include: Alpinist Magazine, Backpacker Magazine, Bibler Tents, Black Diamond Equipment, Cascade Designs, Gregory Mountain Products, Mountainzone, Outdoor Research, Alaska Airlines Magazine, SAS Magazine, and many more.
Licensing Fee Guidelines
These license rates are guidelines only; rates are not final without personal confirmation. Discounts are available for multiple images or uses. All fees here represent one-time, non-exclusive licensing.
Brochures, Catalogs, And Other Commercial Use

Placement

1/4 Page or Spot
(4"x5" max)

1/2 Page
(5"x8" max)

3/4 Page
(6"x10" max)

Full Page

Front or Back Cover

Circulation

> 500K

contact me

contact me

contact me

contact me

contact me

100K - 500K

$575

$725

$875

$1050

$1500

20K - 100K

$450

$550

$675

$800

$1150

5K - 20K

$375

$450

$550

$650

$950

< 5K

$300

$375

$450

$550

$800
Magazine Articles, Books, And Other Editorial Use

Placement

1/4 Page or Spot
(4"x5" max)

1/2 Page
(5"x8" max)

3/4 Page
(6"x10" max)

Full Page

Front or Back Cover

Circulation

> 500K

contact me

contact me

contact me

contact me

contact me

100K - 500K

$300

$350

$400

$475

$1100

20K - 100K

$225

$275

$325

$375

$900

< 20K

$175

$200

$250

$300

$750
Web Pages, Presentations, And Other Electronic Use

Large Dimension

< 200 pixels

200 - 400 pixels

400 - 600 pixels

> 600 pixels

Placement

Front Page

$175

$250

$350

$500

Interior Pages

$100

$150

$225

$325