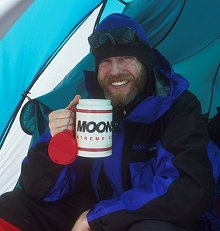 This page contains answers to common questions about my photography and this web site. If you don't see the answer, ask me!
General questions:
Why do you have this web site?
This web site is my portfolio and my gallery. Part of the reward of photography for me is sharing my work with others. While I really enjoy giving slideshows and showing prints, those media are inherently limited in reach compared to the web. This is my way to share my work with a larger audience.
I'm interested in your feedback on my photography and this web site. If you see a picture you really like, if you have a question, or even if you find an error on a page or an incorrect caption, let me know. You can contact me via email.
How do I buy a print of a picture?
Print options, prices and logistics are covered on the purchasing prints page.
How do I license an image to use?
Visit the image licensing page for more information on licensing an image for editorial, commercial or organizational use.
I photograph with Canon SLR equipment. Currently my primary outfit is an EOS 5D III body with 16-35mm L, 24-105mm L IS, and 100-400mm L IS lenses. I use a Gitzo carbon fiber tripod, with a ballhead and mounting plates from Really Right Stuff.